Konstanty has a Digital Camera Volume 4
#amidala + other people in the GC
This collection includes pictures of Friday the 17th September 1999. It has picture from people of #amidala and people that know #amidala people.
Since there are so many pictures in this collection (50 pics) they are grouped by category.
Category 1: Individual #amidala people pictures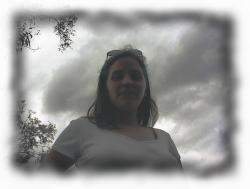 Angela.
Max: 576x436, Download: 576x436
Curly/Natalie + trui/Louise run away from the camera.
Small group photos
Back to the Index.
Images here were taken by Konstanty Bialkowski.